XD Single Stage Rotary Vane Vacuum Pumps
 XD single stage rotary vane vacuum pumps combining with many years of experience in vacuum engineering and the latest international vacuum technology developed to meet requirements of both the industry and the environment.They are being used in all areas of vacuum engineering. They are equally suited for both industrial production and research applications. They may be used to generate a rough and medium vacuum or as backing pumps in pump combinations with Roots pumps or high vacuum pumps. The comprehensive range (pumping speeds ranging from 10 to 630 m 3 / h) allows every customer to select the right pump for his particular needs.

APPLICATION

Food industry , Vacuum packaging, Material drying, Car industry , Furnaces and plants , chemical, Laser technology , Medicinal technology , Metallurgy , Power engineering , Space simulation , Vacuum coating , vacuum loading, electronics, semiconductor, scientific research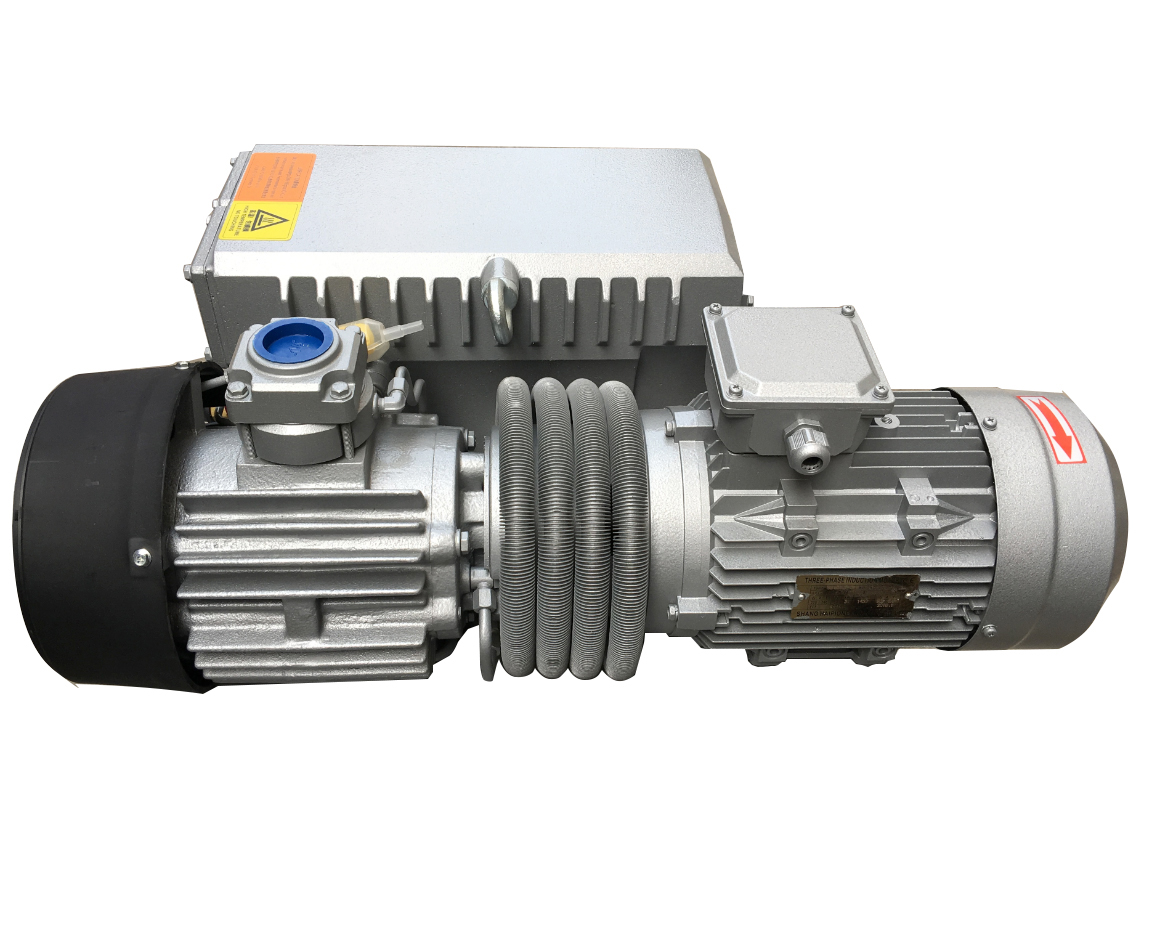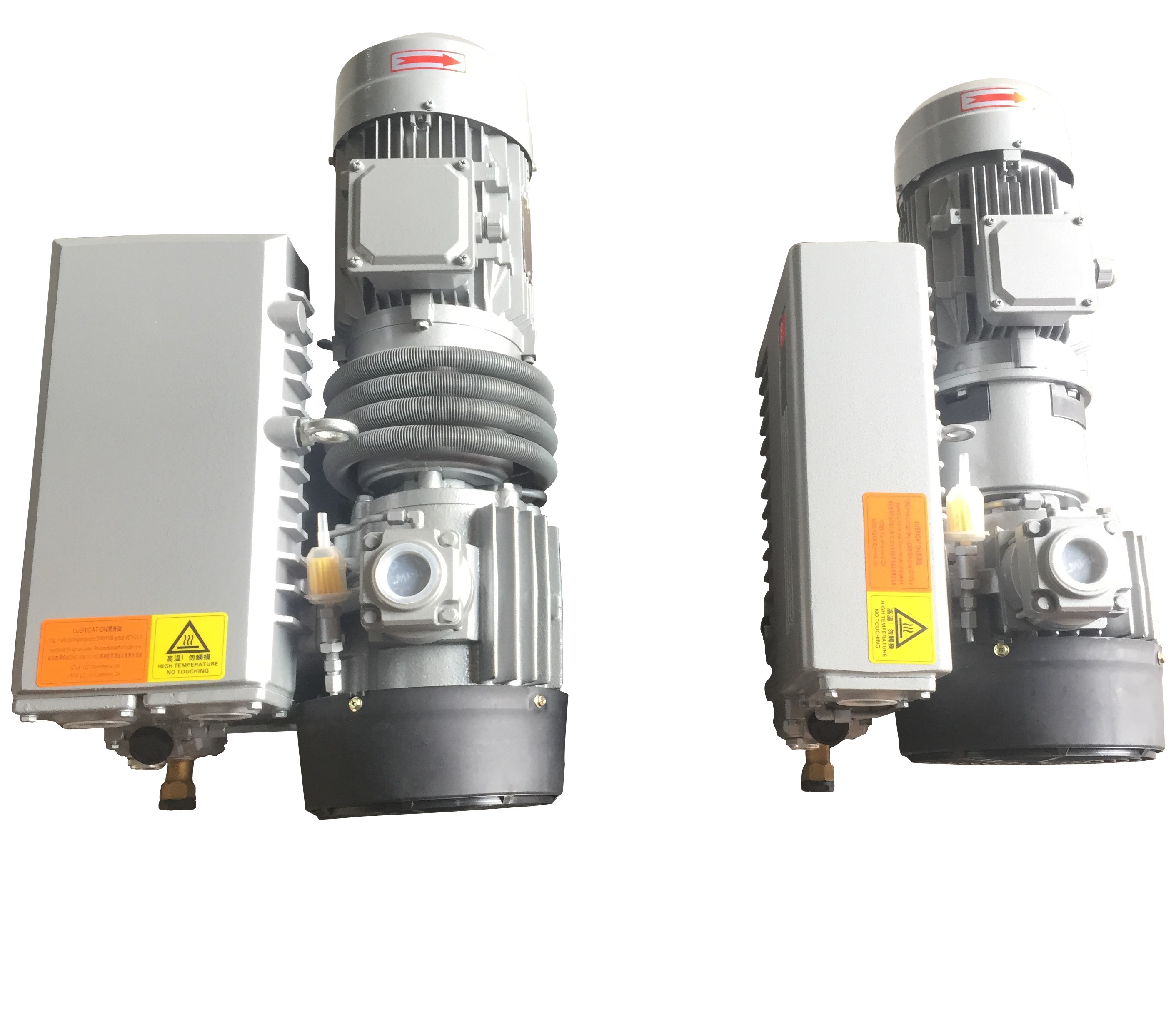 ADVANTAGES
Long life design
The comprehensive range from 10 to 630 m 3 / h
XD vacuum pump entirely replace the pumps like U3/U4、R5、VC、EU and etc.
High pumping speed also at low pressures
Optimum price-to-performance ratio
Low noise level
Low vibrations
Integrated exhaust filter, up to 99.9% efficient
No oil loss owing to the integrated oil return line
Efficient air cooling (standard)
Low space requirement, easy to install
Maintenance-friendly
Compact design
High water vapor tolerance
Protection of the Environment
The built-in exhaust filter ensures an oil-mist free exhaust gas
Operating pressures from atmospheric pressure to ultimate pressure.
Inlet with check valve to prevent vacuum pump oil back into the system
TECHNICAL SPECIFICATIONS
type

SPEED
m3/h

VACUUM
(Pa)

MOTOR
(Kw)

water vapor
tolerance
KPa

water vapor
capacity Kg/h

Inlet
(inch)

Motor
speed
(rpm)

Oil
capacity
(L)

weight
(kg)

noisedB
(A)

Dimensions
(cm)
LXWXH

XD-010

10

200

0.37/0.55

1

0.02

G1/2

1400

0.5

16

60

41X24X21

XD-020/021

20

200/50

0.75/0.9

1

0.04

G1/2

2800

0.5

18

64

41X24X21

XD-025

25

80

0.75/0.9

1

0.08

G1/2

2800

0.5

18

64

41X24X21

XD-040

40

50

1.1

3

0.75

G11/4

1400

1.3

45

67

63X29X26

XD-063

63

50

1.5

3

1

G11/4

1400

1.3

50

68

66X30X27

XD-100

100

50

3

3

1.6

G11/4

1420

2

80

68

77X41X29

XD-160

160

50

4

3

2.7

G2

1440

7

145

74

88X54X41

XD-202

200

50

5.5

3

3.4

G2

1440

7

160

74

88X54X41

XD-250

250

50

5.5/ 7.5

3

4.4

G2

1440

7

200

76

100X54X41

XD-302

300

50

7.5

3

5.4

G2

1440

7

230

76

110X54X41

XD-630

630

50

25

3

10

G3

1440

15

520

78

171X91X72
You can order with explosion-proof motor installed