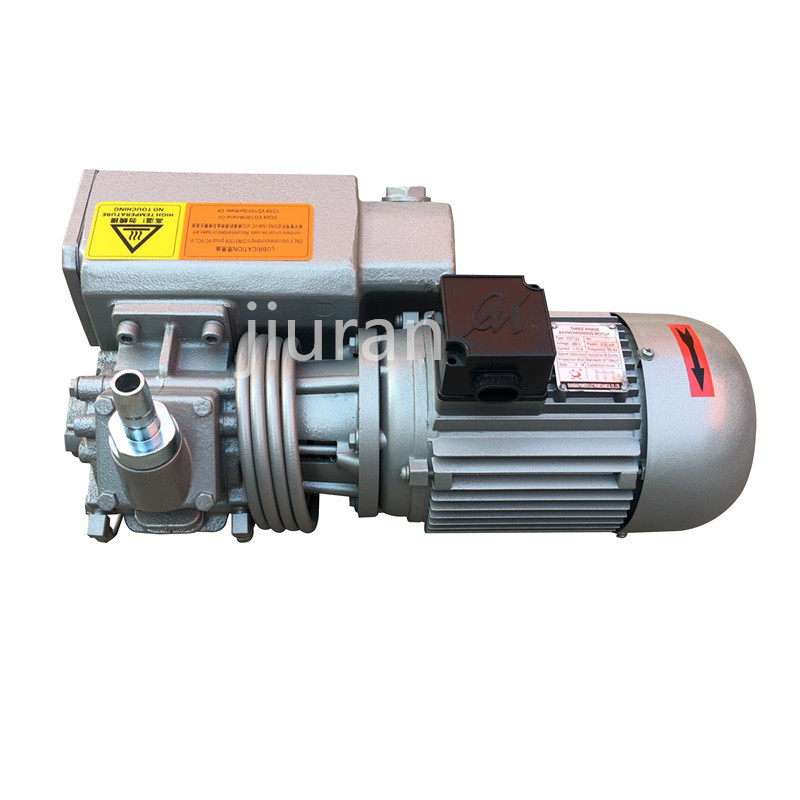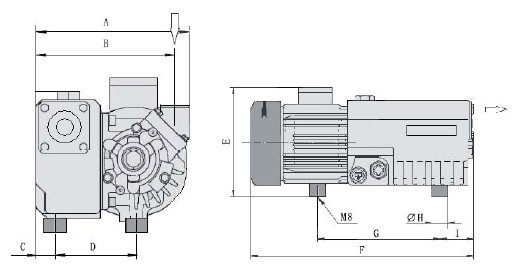 I. Technical Parameter: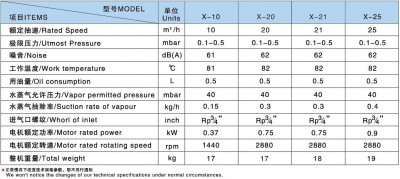 II. Principle of Vacuum:

Inhaling                               Compressing                                   Exhausting
Inside the round pump body with both sucking valve and exhausting valve, there installed a centrifugal rotor and a rotor trough with three vanes driven by centrifugal power. The vanes separate the pump inner space into three parts and the respective volume changes periodically while the rotor turns. The sucking, compressing and exhausting stages eliminate the air at the inlet and achieve the state of vacuum.。
III. Good characteristic:
1.  High utmost vacuum rate, it can be less than 0.5mbar
2.  High deflating speed
3.  Low noise while working, lower than 67db
4.  Reliable structure to prevent oil circumfluence
5.  Strong capacity in deflating the vapor
6.  Keeping inlet air pressure 1.33*103Pa, it can be still working on.
7.  Protecting environment; an oil fog clearer is set in the vacuum, and no oil fog in the exhaust air
8.   Tight structure, scientific and reasonable design,  and it is easy to install in the industry system
IV. Application Range:
*Packaging, Sticking
——Packaging used by vacuum or inert gases for varied foods, metal items and electronic elements.
——Sticking for photographs and advertisement sheets.
*Lifting, Transportation, Sticking, Loading/Unloading
——Lifting of glass plate
——Sticking of board, plastic plank
——Loading/Unloading of non-magnetism item
——Loading/Unloading and transportation of paper sheets and paper boards in paper making and printing industry
——Transportation of powder materials
*Drying, Air-eliminating, Dipping
——Dipping and drying of electronic elements
——Air-eliminating of moulds, dopes and vacuum furnace
*Others:
——Laboratory Devices
——Medical Treatment Devices
——Freon Recycling
——Vacuum Heat Treatment